National Hispanic Heritage Month is celebrated this year from September 15 – October 15, 2022. Throughout the month, O∆K will recognize several of its distinguished members whose ancestors came from Mexico, Spain, Central and South America, and the Caribbean.
Timothy A. Alvarez

University of Nebraska – Lincoln, 2007
Earlier in his career, Tim was one of the longer-serving advisors for Omicron Delta Kappa. Currently, he is the current president of Otero Junior College in Colorado. A community college graduate himself, Tim is devoted to ensuring that all students at Otero are successful – including those from diverse backgrounds and first-generation families.

Julio J. Frenk

University of Miami, 2016
Julio has served "the U" as its president since 2015. Frenk, who was born in Mexico City, earned his medical degree from the National Autonomous University of Mexico. He also has three other graduate degrees from the University of Michigan, including his Ph.D. in medical care organization and sociology. Frenk is Miami's first Spanish-speaking president and first president of Hispanic heritage.

Alexis Martinez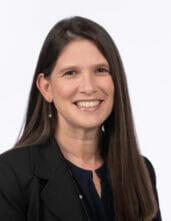 University of Miami, 2000
Alexis is the director of equity and compliance programs at the Georgia Institute of Technology. She has served Omicron Delta Kappa in several capacities. Alexis has been an advisor to the Nova Southeastern University Circle, and she chaired the very successful online 2021 National Leadership Conference. She has her bachelor's, master's, and law degrees from Miami, and she earned her doctorate in education at Vanderbilt University.

Darlene Xiomara Rodriguez

Florida International University, 1993
Darlene was the first recipient of the Society's Community Commitment Award for Diversity, Equity, and Inclusivity. This award recognizes the achievements of members who consistently promote an inclusive campus and/or community, demonstrate an ongoing commitment to diversity, equity, and inclusivity, and appreciate that diversity is integral to healthy and productive communities. Professionally, she is an associate professor of social work and human services at Kennesaw State University. Darlene was also the Society's 1996 National Leader of the Year.