Every year, Omicron Delta Kappa awards scholarships to more than 30 collegiate members to continue their educations through graduate and professional study. Scholarship awards range from $1,000 to $2,500. These recipients demonstrate exceptional academic performance and leadership abilities.
Nana-Hawwa Abdul-Rahman

University at Albany
Omicron Delta Kappa Scholarship
Nana-Hawwa Abdul-Rahman graduated summa cum laude from the University at Albany (UAlbany) in May 2019 with a bachelor's degree in chemistry with honors and a minor in biology. While at UAlbany, she participated in undergraduate research, developing techniques to help law enforcement and healthcare professionals quickly identify unscheduled psychoactive plant substances. Nana-Hawwa served as a STEM tutor, vice president of the UAlbany Circle, vice president and treasurer of the Muslim student association, a student member on the UAlbany Office of Diversity and Inclusion Conversations for Change Committee, and a member on the Student Association Strategic Planning Committee.
In recognition of her extensive activism, academic excellence, and exemplary leadership, Nana-Hawwa was awarded the SUNY Chancellor's Award for Student Excellence. She also received the President's Award for Leadership – Outstanding Senior Award. Nana-Hawwa is passionate about medicine and research. She is currently pursuing a master's degree in biomedical science at the University of Pittsburgh and plans to attend medical school with the goal of becoming a physician-scientist.
Francis Alip
Jacksonville University
Chellgren Family Endowed Scholarship
Francis Alip graduated from Jacksonville University (JU) in 2020 with a Bachelor of Science with majors in biology and psychology. He also earned university honors. Eventually becoming president of five different student organizations, including the university's prehealth club and most prestigious honor society, Francis was a prominent student leader at JU. Besides his student involvement, Francis also served as a tutor for three years. While at JU, Francis completed research in the Department of Chemistry. His research, published in the Georgia Journal of Science, focused on determining the influence of acidity and copper exposure on freshwater systems.
For all of his efforts, Francis was presented with Student of the Year Awards for JU's College of Arts and Sciences, Division of Science and Mathematics, Division of Social Sciences, Department of Biology and Marine Science, and Department of Psychology. Francis is pursuing an accelerated Master of Business Administration with a major in management before going to dental school. He hopes to specialize in orthodontics.
Sofia Bustamante Eguiguren
University of Richmond
Louise and William Latture Scholarship
Sofia Bustamante Eguiguren graduated, with honors, from the University of Richmond (UR) in May 2020. She earned a Bachelor of Science with majors in biochemistry and molecular biology. Outside the classroom, Sofia spent most of her time working on an independent research project focused on the convergent evolution of hairlike structures called trichomes of two distantly related monkeyflower species, Mimulus lewissii and Mimulus tilingii.
In addition to her coursework and research, she was involved in the peer advisors and mentor program. Sofia intends to pursue a graduate degree in the biological sciences doing research that can be translated to help people overcome health problems. She has seen how diseases can change and destroy lives, but she has also witnessed the impact of research in public health.
Katherine Christie
University of Georgia
Omicron Delta Kappa Scholarship
Katherine Christie was a dual degree student at the University of Georgia (UGA), where she studied genetics and ecology. As an undergraduate, she was a Foundation Fellow. Katherine served as a lesson leader and a lesson planner for the UGA Lunchbox Garden Project, an after-school gardening and environmental club for elementary school students in Athens. She also served on the Honors Program Student Council and was an exam director for Science Olympiad at UGA for three tournaments.
Throughout her undergraduate career, Katherine participated in undergraduate research, studying genetic mutations affecting disease susceptibility in sea stars and the spatial ecological impacts of reproductive cycles in captive gorilla populations. She worked as an animal care intern at the Bear Hollow Zoo. In Fall 2020, Katherine enrolled in the conservation ecology and sustainable development graduate program. As a master's student, Katherine is studying avian influenza in white ibis populations that nest in suburban areas. She plans to pursue a career in conservation biology to preserve species in a rapidly changing ecosystem.
Stephanie Clark
Muskingum University
Diane and Tom Vukovich Scholarship
Stephanie Clark graduated summa cum laude from Muskingum University with a bachelor's degree with majors in chemistry and mathematics. As co-president of the OΔK Muskingum University Circle, she helped organize events, including Parents' Weekend and a fundraiser benefiting a local food pantry. Stephanie was also a student mentor, chemistry and math tutor, and the Pre-Health Club president. In addition, she was a co-captain of the women's basketball team.
Through her experiences of shadowing a family physician and volunteering at a children's hospital, Stephanie developed a passion for medicine. She is currently pursuing an M.D. degree. During her first two years of medical school, Stephanie was a volunteer at the Community Care Clinic, a student-run free medical clinic. As the treasurer of Students for Medical Missions, she helped pack supplies for mission trips, managed the finances, and helped with fundraisers. In a Student-2-Student program, Stephanie gave tours of the anatomy lab and plastination museum to high school and college students. She also volunteered as an assistant coach for a local girls' basketball team.
Katherine Dau
Washington and Lee University
Kenneth P. Ruscio (Washington and Lee University) Scholarship
Katherine Dau graduated from Washington and Lee University in 2019 as a Johnson Scholar with a Bachelor of Arts with majors in art history and German. As a student, she worked as a research assistant in the Department of Art History and as a German language tutor for several local students. In her free time, Katherine was involved in the Outing Club as an Appalachian Adventure trip leader. She spent Summer 2018 in Italy working on a digital reconstruction of Florence in 1500.
Following graduation, Katherine moved to Vienna, Austria, as a Fulbright Scholar. There, she taught English at two high schools and attended the University of Vienna. In Fall 2020, Katherine enrolled in a Master of Philosophy program, majoring in the history of art and architecture, at the University of Cambridge. Her research will focus on Marian imagery in Siena, Italy.
Taylor DeHart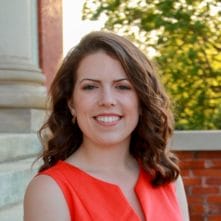 Clemson University
Omicron Delta Kappa Scholarship
Taylor DeHart is a first-year medical student at the Medical University of South Carolina. She graduated from Clemson University in May 2019 with an undergraduate degree in microbiology with a biomedicine concentration and minors in French and genetics. Taylor studied abroad four times, completed undergraduate research, served as an undergraduate teaching assistant, tutored student-athletes, and was extensively involved in campus organizations.
Taylor held numerous positions within Delta Zeta, her social sorority. She served as the vice president of programming for the Greek honor society. Taylor also led as the new member educator "mom" for Clemson's Pi Alpha Phi chapter, South Carolina's first Asian-interest fraternity. In 2019, she was honored with the College Panhellenic Council Member of the Year Award. Taylor also received the John Robert Clinton Greek Unity Award, recognizing her commitment to scholarship, leadership, and service. After graduating, she worked as a medical scribe and volunteered at a local free clinic. Taylor plans to continue working with underserved communities during medical school and throughout her career.
Brittaney Dyer
University of North Georgia
Omicron Delta Kappa Scholarship
Brittaney Dyer was inducted into the University of North Georgia (UNG) Circle in 2017 and immediately became an active member, serving as student president. She led several induction ceremonies and initiated numerous on-campus and community service projects. Today, Brittaney is serving as the UNG Circle Coordinator. Her vision is to instill strong leadership principles, collaboration, fellowship, and professional development into UNG student leaders.
As a lifelong Georgia resident, Brittaney is dedicated to giving back while paying it forward. Volunteering for more than five years, she diligently monitors regional water quality and environmental conditions each month. The heart of Brittaney's service outreach is rooted in environmental preservation, benevolent stewardship, and edification. She will graduate with a Master of Science degree in December 2020 and begin a doctoral program in 2021. With plans to become a college professor, Brittaney aspires to leave a legacy to motivate young adults to adopt and incorporate principles of compassion and humanitarianism into their everyday lives.
Caroline (Libby) Dyess
Auburn University
William M. Blount Scholarship
Libby Dyess graduated summa cum laude from Auburn University in May 2020 with a Bachelor of Science with a major in nutrition science. As a student, she was an ambassador for her college, director of standards and ethics and scholarship chair for her social sorority, and president of the Auburn University Circle. Libby was also involved in several other organizations on campus, including the IMPACT service club, the Pre-Physician Assistant Club, and several honor societies.
Libby volunteered in the community at an after-school care center, tutoring and acting as a mentor for at-risk students. In 2019, she received the Laverne Taylor Flanagan Volunteerism Award, an honor given to an Auburn Panhellenic woman recognizing volunteer work in the community and on campus. Libby volunteered as a medical assistant at clinics in Auburn and Birmingham. She is currently enrolled in the Master of Science program with a major in physician assistant studies at Samford University. Libby plans to work in primary care or as a surgeon.
Catherine Sarah Flatt
University of Central Florida
Omicron Delta Kappa Scholarship
Catherine Sarah Flatt is a recent graduate of the University of Central Florida (UCF) and a first-generation student. She earned a Bachelor of Arts with a  major in political science and a minor in diversity and social inequality. She also received a certificate in intelligence and national security. Catherine received her first undergraduate degree in theatre studies with a minor in sociology. Additionally, Catherine served as the UCF Circle president and as the community outreach chair for the National Society for Leadership and Success.
In 2018, she was awarded the National Award of Excellence in Leadership from the National Society of Leadership and Success. This award recognized Catherine's leadership in various community service projects. During Spring 2020, Catherine was selected to serve as a UCF Legislative Scholar, where she worked as an intern for two state representatives in Florida. She anticipates enrolling in law school in Fall 2021 and aspires to become a public defender or employed as an agent for the federal government.
Christa Green
Hillsdale College
Omicron Delta Kappa Scholarship
Christa Green graduated magna cum laude with departmental honors from Hillsdale College. She was the vice president of the Hillsdale Circle, philanthropy chair of Psi Chi psychology honorary, and the Delta Phi Alpha German honorary religion chair. Christa was also a head resident assistant and house director. In addition, she was active in Kappa Kappa Gamma, a social sorority. Christa was a committed member with youth ministry, interned in a local emergency room with mental illness cases, and worked as a summer camp director with YMCA camps for underprivileged youth.
Following the completion of her Master of Social Work, Christa aims to gain experience as a counselor. Ultimately, however, Christa wants to move to a rural area and start her practice according to the town's needs. She is most interested in being closely involved with those she helps, building relationships, and being present at the hardest and messiest times.
Sabrina Green
Converse College
Omicron Delta Kappa Scholarship
Sabrina Green graduated magna cum laude from Converse College in May 2020 with a bachelor's degree with majors in philosophy and music. She obtained additional recognition and graduated from the Nisbet Honors Program. Sabrina was accepted to present her research at the South Carolina Symposium for Philosophy and the South Carolina Upstate Research Symposium. As a music major, she also performed in multiple recitals, participated in masterclasses for violin and chamber ensembles, and served as concertmaster for the Converse Symphony Orchestra.
Sabrina was a residential advisor and a Model League representative. She competed at national conferences and won awards for representing countries, such as Iraq, in debate. Sabrina's favorite on-campus involvement was working in the Diversity Community and Inclusion Office. She planned events for Hunger and Homelessness Awareness Week and was the moderator for a panel addressing homelessness in the region. Sabrina studied abroad in Brussels for a semester. She is currently enrolled in the Master of Arts program in philosophy at Georgia State University.
Alexander Greven
Emory University
Omicron Delta Kappa Scholarship
Alex Greven graduated from Emory University in 2013 with a Bachelor of Science with majors in neuroscience and behavioral biology. He served as the captain of the Varsity Men's Basketball Team, service chair for the Sigma Nu fraternity, and conducted research on experimental therapeutics for Parkinson's disease. Following graduation, Alex played professional basketball in Europe. After returning to the U.S., he worked in product development, marketing, and business development roles for several neuroscience and healthcare-related startups.
Currently, Alex is a dual M.D., M.B.A. candidate at the Emory University School of Medicine and Goizueta Business School. While in graduate school, he co-founded the Portal de Salud Health Program, which provides free monthly health screenings for Atlanta's underserved Hispanic population, served as a graduate assistant basketball coach to the Varsity Men's Basketball Team, and worked as vice president of the Neurosurgery Interest Group. Eventually, Alex hopes to lead healthcare and medical device innovation teams to provide advanced care for patients suffering from neurological diseases.
Kyle Grohbrugge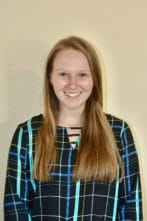 Roanoke College
Omicron Delta Kappa Scholarship
Kyle Grohbrugge graduated as valedictorian of her class at Roanoke College in May 2020 with a Bachelor of Science with majors in health and exercise science. At Roanoke, she served as president of Alpha Phi Omega and vice president of the National Health Preprofessional Honor Society. These organizations connected Kyle with many service opportunities. Two of her favorites were Toy Like Me, which involved modifying toys to represent children with disabilities, and Micah's Backpack, providing lunches to children from low-income families.
Kyle was also involved with research, studying health outcomes in breast cancer survivors. She presented her analysis at the Southeast American College of Sports Medicine conference in February 2020. This research process also included building and setting up a new physical function laboratory on Roanoke's campus. Kyle is currently enrolled at the University of Colorado Anschutz Medical Campus, working toward her Doctor of Physical Therapy degree.
Lauren Grace Himes
Davidson College
Omicron Delta Kappa Scholarship
Lauren Grace Himes, a native of Nashville, graduated from Davidson College in 2018 with a Bachelor of Science with majors in chemistry and Hispanic studies. At the end of her undergraduate career, she was selected for membership in Phi Beta Kappa. While at Davidson, Lauren Grace played four years of varsity soccer and served as the Davidson Circle president. Over her undergraduate summers, she conducted research abroad in Masaya,  Nicaragua, and Dusseldorf, Germany. It was during these abroad experiences that she first began to dream of practicing international medicine.
After graduating from Davidson, Lauren Grace enrolled in the Wake Forest School of Medicine (WFSOM). As a medical student, she has co-chaired the Service Learning Scholars Program, served as an editor of the Oasis Literary Magazine, interpreted at the Shalom Project Clinic, and participated in the WFSOM Global Health Certificate Program. After her first year of medical school, she accepted the ASTMH Benjamin H. Kean Fellowship and other school funding to study the Nipah virus in Mangalore, India.
Laynee Kudrna
University of Mary
Omicron Delta Kappa Scholarship
Laynee Kudrna graduated summa cum laude from the University of Mary in April 2020 with a Bachelor of Science. As an undergraduate, she majored in communication sciences and disorders. Laynee was actively involved with student organizations, including the University of Mary Circle. She held leadership positions of vice president and president in her junior and senior years.
Throughout her leadership roles, Laynee organized multiple service projects, provided opportunities for all members to develop leadership qualities, and recruited new members. She also held the leadership position of president of the University of Mary's National Student Speech-Language and Hearing Association chapter. As a graduate student, Laynee is pursuing a Master of Science, studying speech-language pathology at the University of Mary. Laynee is eager to continue her education and learn valuable skills in order to serve others as a speech-language pathologist.
Azalfa Lateef
University of South Carolina – Columbia
Omicron Delta Kappa Scholarship
Azalfa Lateef, an Honors College graduate of the University of South Carolina – Columbia, graduated magna cum laude and with leadership distinction in research. Her undergraduate majors were biochemistry and molecular biology, and she minored in medical humanities. During her undergraduate career, Azalfa held numerous leadership positions, notably serving as the chief of staff for the student body speaker, co-president of Timmy Global Health, and president of the Dean's Council for the Honors College.
At South Carolina, Azalfa was also involved in Fragile X research, where she has helped develop a physiological phenotype for women with the FMR1 premutation. She presented her research at the prestigious Annual Meeting of the Society of Psychophysiological Research, an international, peer-reviewed conference not geared toward undergraduate research. She was also selected for the Obama Foundation Community Leadership Corps, where she curated medical kits for the homeless and distributed them to those in need. Azalfa is enrolled in the Medical University of South Carolina's College of Medicine, and she aspires to become a cardiologist.
Ashlyn Lovell
Auburn University
Katharine Cater (Auburn University) Scholarship
Ashlyn Lovell graduated from Auburn University in May 2020. She earned a bachelor's degree with a major in biomedical sciences and a minor in Spanish. During her time at Auburn University, Ashlyn worked various jobs in the medical field. These roles included a summer internship on the one-day surgery floor of Children's Hospital in Birmingham, a scribe position in family medicine, and a medical assistant at the Auburn Dermatology and Skin Cancer Center. Ashlyn also served on Auburn's Student Government Association as a cabinet director, and she was active with the Auburn Circle's Homecoming Committee.
Ashlyn is currently enrolled in the Physician Assistant Studies program at Samford University. She has always dreamed of working in the medical field and having the knowledge and skills to serve others and provide health care. With her minor in Spanish, Ashlyn plans to continue her education in learning the language to eventually travel internationally and lead medical mission trips to countries in need.
Caitlin McCosh
Bryant University
Omicron Delta Kappa Scholarship
Caitlin McCosh graduated summa cum laude from Bryant University in May 2020 with a Bachelor of Science in Business Administration with a double concentration in marketing and team and project management. Apart from her studies during her undergraduate career, Caitlin was the president of Bryant's co-ed Club Tennis Team, which was awarded New England Tennis on Campus Club of the Year for the 2019-20 season.
She was also vice president of the Bryant Marketing Association and vice president of the Bryant University Circle. In addition, Caitlin was fortunate enough to have three internships in the past three years. In Summer 2018, she interned as the voice at BJ's Wholesale Club. In 2019, she was a sales management intern at PepsiCo. Caitlin recently completed a marketing internship with Philadelphia Insurance. She is now enrolled in Bryant University's one-year M.B.A. program and is excited about her future business career.
Megan McLaughlin
University of Richmond
Omicron Delta Kappa Scholarship
Megan McLaughlin graduated summa cum laude with a Bachelor of Arts from the University of Richmond in 2019. She majored in healthcare studies, minored in chemistry, and spent a semester abroad studying community health in India, South Africa, and Brazil. Megan is a member of Phi Beta Kappa, Sigma Pi Pi, Mortar Board, and Phi Eta Sigma honor societies. She worked at the campus gym and the science computer lab. In addition, Megan was a healthcare studies teaching assistant and a resident assistant. She held internships with Celtic Healthcare, CrossOver Clinic, and the Health Wagon. As president of United2Heal, Megan helped collect surplus medical equipment and organize their shipments abroad.
Megan also held leadership roles through the Chaplaincy's Spirituality Cub and Green UR, the campus sustainability club. As a volunteer, she split her time between the Bon Air Juvenile Correctional Center, Rubicon's Addiction Treatment Program, and the Student Health Center. Megan is currently enrolled in the University of Miami's four-year Doctor of Medicine/Master of Public Health dual degree program.
Alexis Milton
Concordia College
Omicron Delta Kappa Scholarship
Alexis Milton graduated from Concordia College in May 2019 with a bachelor's degree with majors in communications and business. They graduated cum laude as a Presidential Scholar, a CREDO Honor's Scholar, and a member of Lambda Pi Eta. Alexis was also the winner of the Outstanding Community Builder Award. They held many campus and community leadership positions, including roles in Residence Life, Admissions, Campus Ministry, Concordia's Sexuality and Gender Alliance, and Fargo-Moorhead PRIDE. Alexis participated in Concordia's drag show fundraiser for Kaleidoscope, a local LGBTQIA+ youth group. They also spoke about sexual orientation and gender identity advocacy at the NEW Leadership Conference in 2018 and the Midwest Bisexual Lesbian Gay Transgender Asexual
College Conference in 2019.
After obtaining their bachelor's degree, Alexis served in AmeriCorps and its College Possible program as a flagship senior coach. In this role, Alexis advised first-generation, lower-income high school students through the process of applying to and enrolling in college. Alexis is now earning their master's degree in human rights at the University of Minnesota.
Krista O'Connor
SUNY Oneonta
Omicron Delta Kappa Scholarship
Krista O'Connor is pursuing her master's degree in occupational therapy at Russell Sage College in Troy, New York. She has proven her leadership through her roles as a graduate assistant and an AOTA/NYSOTA representative in the Student Occupational Therapy Association. Krista is also a proud member of PTE, a specialized honor society for occupational therapy students.
Before her studies at Russell Sage, Krista attended SUNY Oneonta, where she was active in OΔK, Oneonta Pre-Health Club, and several other honor societies. She graduated magna cum laude with a Bachelor of Science with a major in human biology. Krista's passion for helping others inspired her to pursue a career in occupational therapy. She values lifelong learning and intends to pursue a doctorate in occupational therapy. One of Krista's career goals is to open a private practice that specializes in pediatric occupational therapy. She also hopes to be a leader in her field and one day give the Eleanor Clarke Slagle Lecture, one of the highest honors within the American Occupational Therapy Association.
Signe Parsiola
Louisiana State University
John Karlem Riess Scholarship
Signe Parsiola graduated from Louisiana State University (LSU) in 2018 with a bachelor's degree in accounting. Signe participated in Omicron Delta Kappa and Phi Kappa Phi honor societies, and she was a member of Delta Delta Delta sorority where she served as the committee chairman of social events. Signe was also selected as a Gamma Chi recruitment leader by LSU's Panhellenic Council. During her time at LSU, Signe worked as a research
assistant in the Mass Communications Department and as a bookkeeping intern for an accounting firm.
Signe is now enrolled in law school at Tulane University Law School, where she is a member of the Tulane Maritime Law Journal and a senior fellow in the Legal Research and Writing Program.
Kal Parvanov
Lake Forest College
Omicron Delta Kappa Scholarship
Kal Parvanov graduated summa cum laude from Lake Forest College (LFC) in May 2020, earning a Bachelor of Arts with majors in mathematics and economics. During his time at college, Kal was a member of the Mathematics Student Advisory Committee, which had the important task of providing vital student feedback about the department's initiatives and curriculum changes. He also served as treasurer for the LFC Circle in his junior year, assisting with event planning and managing the circle's finances.
In addition, Kal also started the Quantitative Finance Club, promoting a data-scientific and statistical approach to trading in lieu of the industry's current trends. He is currently enrolled in the applied mathematics doctoral program at the University of Colorado Boulder, where he intends to study stochastic processes, probability, and partial differential equations.
Samantha Protexter
Morningside College
John D. Morgan Scholarship
Samantha Protexter graduated summa cum laude from Morningside College, earning a Bachelor of Science with a major in biology, a Bachelor of Arts with a major in chemistry, and minors in mathematics and psychology. During her time at Morningside College, she held executive roles in the Pre-Professional Health Club, the Chemistry Club, the Math Club, Beta Beta Beta, and Omicron Delta Kappa. For two years, Samantha worked as a student tutor in the Academic Support Center, helping students with biology and chemistry.
Samantha worked as a pharmacy technician outside of school and spent many hours observing physical therapists in various settings. She is currently enrolled in the Doctor of Physical Therapy Program at Briar Cliff University. Eventually, Samantha hopes to specialize in neurological physical therapy in honor of her stepfather, who passed away in 2015 after a courageous fight against a stage-four glioblastoma brain tumor.
Laura Rativa
Southwestern University
Rupert Nelson Latture Scholarship
Laura C. Rativa graduated from Southwestern University (SU) in May 2020 with a Bachelor of Arts with a major in political science. She also received a Bachelor of Arts with a major in communication studies. At Southwestern, she was on the Dean's List all semesters and president of the SU Circle. Laura was also a Hatton W. Sumners Scholar, a Pi Sigma Alpha National Political Science Honor Society member, and a Lambda Pi Eta National Communication Studies Honor Society member. Additionally, she was the Pre-Law Society president, Delta Delta Delta Sorority vice president, Mock Trial Team member, and Student Foundation Executive Council member. Laura also served as a Free Speech and Civil Discourse Project intern.
Laura was awarded the 2019 Newman Civic Fellowship, named Junior Class Student of the Year in 2019, and recognized with the Overall Leader Award in 2020. She is currently enrolled in the University of Texas School of Law as a Juris Doctor candidate.
Alexis Riep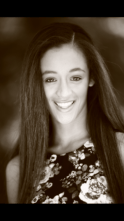 Eastern Kentucky University
Eastern Kentucky University Scholarship
Lexi Riep graduated from Eastern Kentucky University (EKU) this past May. She majored in criminal justice and minored in political science. In addition to her involvement in the EKU Circle, Lexi was also a member of three other honor societies. She was a member of Alpha Lambda Delta, vice president of Phi Kappa Phi, and president of the National Society of Collegiate Scholars. Lexi was also involved with the university's honors program.
Lexi was a Rodney Gross Scholar, a NOVA member, and a McNair Scholar. She participated in two different mentor programs and mock trial competitions. She presented her honors thesis and participated in poster presentations at the capitol for the Commonwealth of Kentucky. Lexi worked two jobs and graduated in the top ten percent of her class. Now enrolled at the University of Baltimore School of Law, Lexi hopes to stay in Maryland and work for the Innocence Project in Baltimore.
Jack Scheutzow
University of Richmond
University of Richmond (Stephen D. Bisese) Scholarship
Jack Scheutzow graduated from the University of Richmond (UR) in May 2020 with a Bachelor of Science degree with majors in biochemistry and molecular biology. He also received a Bachelor of Arts degree, with departmental honors, in French. While at UR, Jack completed undergraduate research, examining how specific genes influence heme tolerance in a bacterium found within tsetse flies. He also performed research at Yale University's School of Public Health, studying how to use microbial symbionts to reduce disease vector competence.
Jack was actively involved in recruiting prospective students for the Office of Admission, where he served as a student ambassador and senior intern. He also worked as a teaching assistant for the departments of chemistry and French. For three years, Jack served as the president of the Men's Club Volleyball team, organizing tournaments and fundraising events. He also volunteered with the Wellness Education Bandits on campus. Currently, Jack is enrolled at the Renaissance School of Medicine at Stony Brook University and plans to become a pediatric ophthalmologist.
Katie Singley
Loyola University Maryland
Omicron Delta Kappa Scholarship
Katie Singley graduated from Loyola University Maryland in 2020 with a psychology major and statistics minor. She graduated with honors in psychology. Katie served in various leadership and mentor roles throughout her time at Loyola. As a member of the Omicron Delta Kappa executive board, Katie participated in many of Loyola's Office of Student Engagement's extracurricular activities such as the Student Leadership Corps, RoadTrip, and the Messina Program.
While at Loyola, Katie completed various undergraduate research projects. The most notable of her research experience includes a two-semester psychology research seminar, where she examined historical and modern racial discrimination of drug use and addiction. Katie also completed two psychology field experiences at Keswick Multi-Care Center and Villa Maria School. For the past four years, she worked for the Office of Advancement's phone-a-thon program to fundraise for Loyola University's Annual Evergreen Fund. Katie is currently enrolled in graduate school at Drexel University's Dornsife School of Public Health and plans to pursue a Ph.D. in public health.
Madison Stephens
Auburn University
Katherine Cater (Auburn University) Scholarship
Madison Stephens graduated from Auburn University in May 2020, summa cum laude, with a Bachelor of Science with a communication disorders major. She also earned double minors in psychology and human development and family studies. In addition to being a member of OΔK, Madison is an inductee of Rho Lambda Leadership, Cardinal Key, Lambda Sigma, and Phi Eta Sigma honor societies. She is also a member of the National Society of Collegiate Scholars.
During her undergraduate career, Madison received several awards, including the Social Sorority Foundation, Spirit of Auburn University, AOD Federal Credit Union, and ALFA Insurance Foundation scholarships. She was also the 2018 recipient of the Stone Award for Leadership. Madison is currently attending graduate school at the University of Montevallo on a Graduate Honors Scholarship, working on a degree in speech-language pathology. Madison is looking forward to the opportunity to continue making a positive impact in the lives of each client and family she encounters.
Nicole Thornton
University of Miami
Laura Larissa Morgan (University of Miami) Scholarship
Nicole Thornton is a proud graduate of the University of Miami (UM), where she earned her Bachelor of Science with a major in biomedical engineering in 2019. She served as the UM Circle's vice president. In this role, she arranged the induction of two classes of new members and enjoyed sharing OΔK's ideals with new members and seeing their pride upon tapping. During her time at Miami, Nicole also worked as a resident assistant and peer tutor. Additionally, she served as the student senator for the College of Engineering and participated in microbiology research.
Pursuing her love for science and helping others, Nicole is now enrolled in medical school at the Nova Southeastern University Dr. Kiran C. Patel College of Allopathic Medicine. She is currently serving as the Pediatric Interest Group president and working on medical education projects. Nicole plans on entering the field of pediatrics upon her graduation.
Laurel Tipps
Lincoln Memorial University
Scott R. Goodale Memorial Endowed Scholarship
Laurel Tipps graduated magna cum laude from Lincoln Memorial University (LMU) in May 2020 with a bachelor's degree in veterinary health sciences. Laurel was a member of LMU's NCAA Division II tennis team, where she led as captain during her sophomore and junior years. In addition, she served as a team representative on the Student Athlete Advisory Committee. She was a leader in LMU's First-Year Experience program, where she aided first-year students in their transition to college.
While at Lincoln, Laurel completed research on the healing and health benefits of Tennessee flora and contributed to a similar study of Appalachian flora under one of her professors. Aside from tennis and animals, Laurel has a passion for student government, which she was involved in throughout her undergraduate career. She served as freshman and sophomore class presidents, chief clerk, and SGA president during her senior year. Laurel is currently enrolled in veterinary school at the University of Georgia and plans to become a mixed animal veterinarian and a college professor.
Megan Wade
University of Nebraska – Omaha
Omicron Delta Kappa Scholarship
Megan Wade graduated cum laude from the University of Nebraska – Omaha (UNO) with a Bachelor of Science with a major in emergency management and public health and intelligence and security concentrations. She also earned minors in political science and public health. Megan served as president of the UNO Circle for two years and participated as a delegate at OΔK's 2019 conclave. She held many leadership positions on campus and in the community, including service as a student government senator, manager of the school's newspaper, and disaster response volunteer with Team Rubicon.
Through volunteering with local disaster response organizations, Megan became interested in public health. Currently, she works as the coordinator for the Eastern Nebraska/Western Iowa Medical Reserve Corps. She plans to attend Columbia University in Fall 2021, where she will pursue a Master of Public Health with studies focused on socio-medical sciences and a certification in global health.
Jenna Walmer
Bridgewater College
Omicron Delta Kappa Scholarship
Jenna Walmer graduated from Bridgewater College in May 2019 with a bachelor's degree with a major in global studies. She graduated magna cum laude and as a Flory Fellow Scholar. Currently, Jenna is enrolled in two Master of Arts programs at West Chester University: Holocaust and Genocide Studies and General Psychology. In her first year of graduate school, she presented at the Association of Women in Psychology Conference, James A. Barnes Graduate Student History Conference, and New Directions in the Humanities Conference. Jenna also co-wrote a forthcoming book chapter on diary studies in higher education.
Jenna received the Graduate Student Association Award and Frederick Douglass Institute Award at West Chester. Outside of her academic endeavors, she is the graduate assistant for the Office of Diversity, Equity, and Inclusion. In Fall 2020, Jenna looks forward to continuing this position and adding a role with the Holocaust and Genocide Studies department. In her free time, she enjoys coaching swimming at a local YMCA.
William Zouzas
University of Massachusetts – Lowell
Omicron Delta Kappa Scholarship
William Zouzas, a student at University of Massachusetts – Lowell (UML), is currently completing a six-month RandD Engineering Coop at NxStage Medical, a company that develops and manufactures systems to treat chronic kidney disease. After finishing his coop, William will graduate from UML. He plans to pursue a master's degree in biomedical engineering and biotechnology at UML and a Ph. D. in biomedical engineering.
While at UML, William received the OΔK Circle Leader of the Year Award from his circle. He was also the secretary for the circle in the 2019-20 academic year. In addition to his OΔK involvement, William was a calculus and chemistry peer tutor. He also recently completed an Honors College Research Fellowship analyzing the effect of an exoskeleton when lifting is involved at the NERVE Center in Lowell. William also served as the vice president of eNable Lowell, designing and creating 3D printed assistive devices for children with upper limb differences.