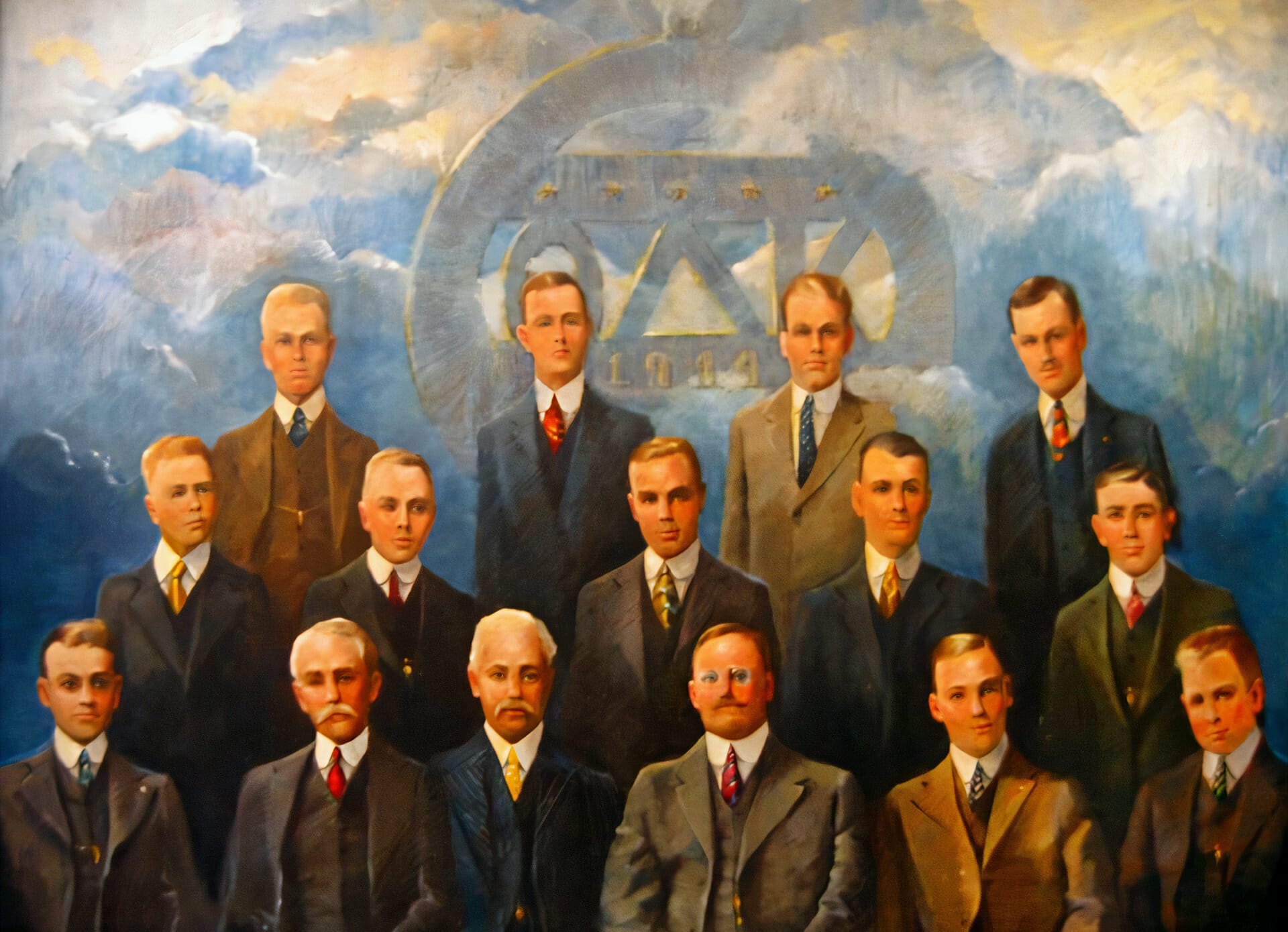 The 15 founders were all students, faculty, or administrators of Washington and Lee University. Each went on to have long and distinguished careers serving both campuses and communities. Their names are below. Click on the link for each founder to learn more about their leadership.
J. Carl Fisher
Rupert Nelson Latture
William Moseley Brown
Henry Louis Smith
De la Warr Benjamin Easter
David Carlisle Humphreys
James Edwin Bear, Jr.
Carl Shaffer Davidson
Edward Parks Davis
Edward A. Donahue
Philip Pendleton Gibson
Thomas McPheeters Glasgow
John Eppes Martin
William Caulfield Raftery
John Purver Richardson, Jr.
The portrait above hangs in the National Headquarters in Lexington, Va. The artist was Shalmah Lee Prince from Cincinnati, Ohio.